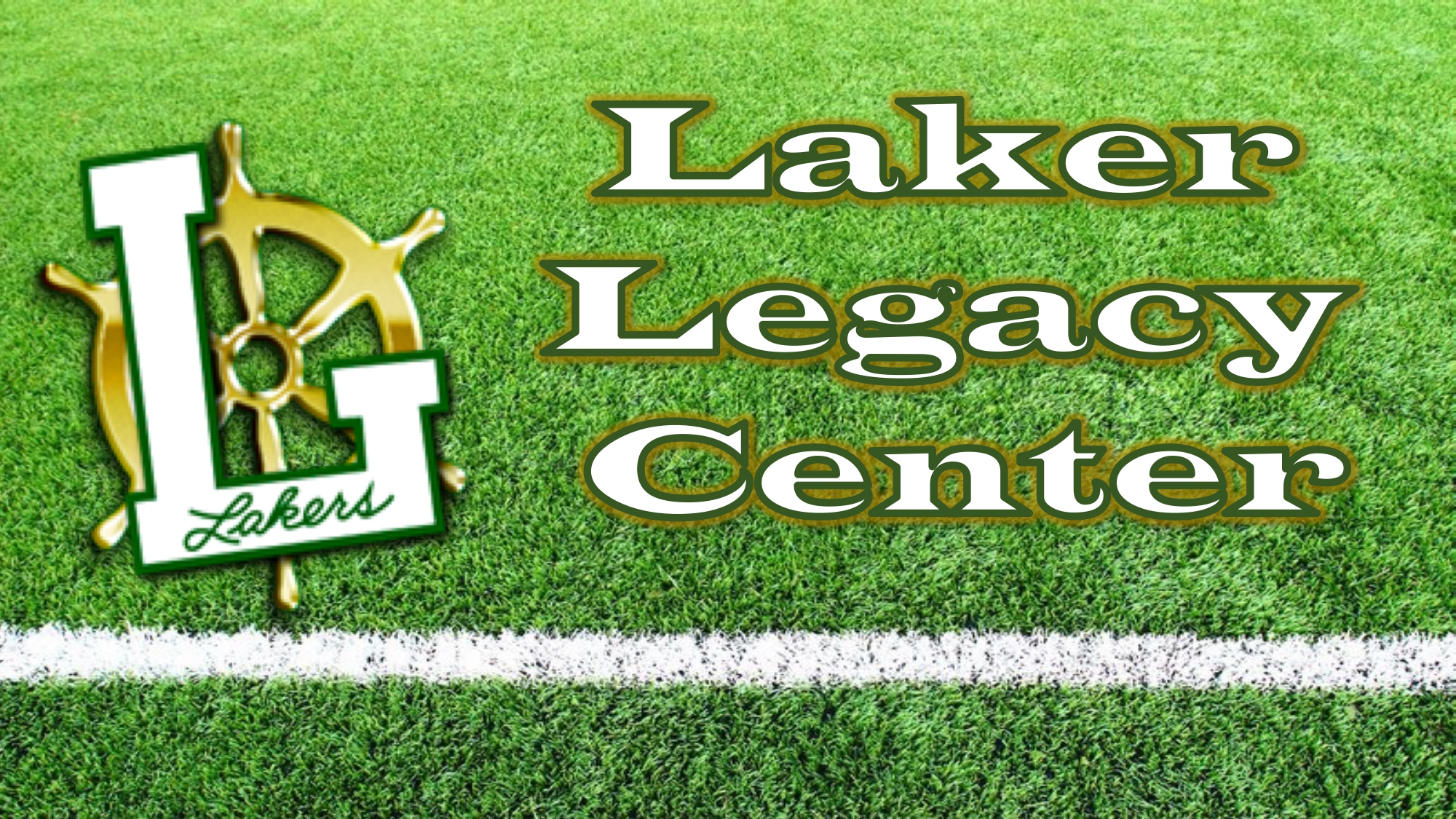 Legacy Center
The Laker Legacy Center is unlike any other sports-related facility in the Thumb region – and beyond. It's an impressive sight and it pays homage to the many teachers, coaches, community members and others who have played a significant role in Laker's history, helping shape our district to what it is today.
The Legacy Center is part of the district's "New Generation Bond", which includes a $19.1 million bond for 25 years. A groundbreaking ceremony was conducted in 2019, and the center was finished and opened in 2021. A ribbon-cutting ceremony took place May 20, 2021.
The Legacy Center is enjoyed by students and community members alike. It offers plenty of space for sports teams to practice, either in the massive turf bay or on the expansive court area. A circular track runs above the court area, accessible from upstairs. A gym, featuring a wide variety of equipment, also is upstairs. The beautiful lobby area provides a spot for people to mingle. The lobby features a wall made from wooden bleachers that once provided seating for Laker fans in the high school gymnasium.
The Legacy Center also includes a concession area that will be open during football season and for other events/activities.
Take a tour of this page to see the facility and watch the videos to get more information. You can also email Legacy Center Director Bill Comai at bcomai@lakerschools.org .
Current hours (subject to change) – Mondays and Wednesdays: 7:30 a.m. to 7:30 p.m.; Tuesdays and Thursdays: 5:30 a.m. to 12:30 p.m.; Fridays: 7:30 a.m. to 2:30 p.m.; Saturdays: 9 a.m. to noon
For rate information (daily and monthly), call the Legacy Center front desk during business hours at 989-453-4600, option 8. 
Click on the two videos below to check out the Legacy Center and find out more about it.
"You won't find a facility like ours anywhere else in the Thumb and most of the surrounding area. Which is exactly why we have other schools reaching out to rent our facility for their athletic teams. We have something truly special!" -Legacy Center/Athletic Director Bill Comai
A note about membership rates
Mr. Comai noted membership rates are not designed to turn a profit.
"They are designed to find that delicate but important balance between honoring the investment that our community has already made while also maintaining what that investment has already produced," he said. "The Legacy Center provides something for everyone. Stewarding these facilities well will prove to be one of the greatest legacies that we can create for our Laker community."
For rate information, contact the Legacy Center front desk during business hours at 989-453-4600, option 8.